RSIQ Software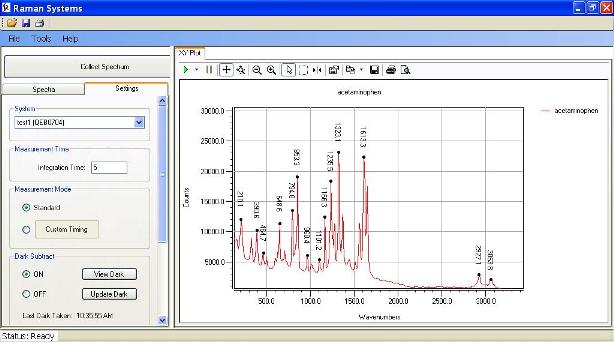 The new and powerful RSIQ software is designed with the end user in mind, providing a very simple interface, user-friendly operation and yet a very broad array or functions and capabilities. Here are some of the features of RSIQ.
User-friendly interface, routine analysis
One-touch data acquisition
Two data formats: SPC and ASCII
Easy instrument verification
Spectral smoothing & peak labeling
RSIQ offers a very easy interpretation of spectral results, including an identification of the spectrum (if the material already exists in the database), display of peaks (location and intensity) associated with the measurement, display of measurement parameters and a unique measurement ID.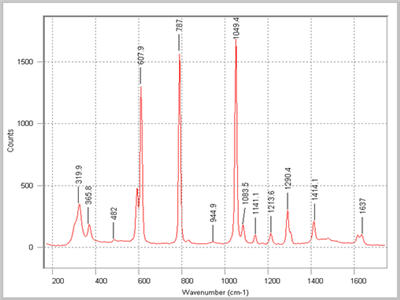 The main display window displays the spectrum (in Raman shift or in pixel numbers on the CCD) and optional peak locations.
Creating, Importing, Editing and Verifying a library is a very easy and user-friendly process. RSIQ can incorporate libraries built by third party software, as long as the files are saved in SPC format. Please contact us for details on how to import a Raman database into RSIQ.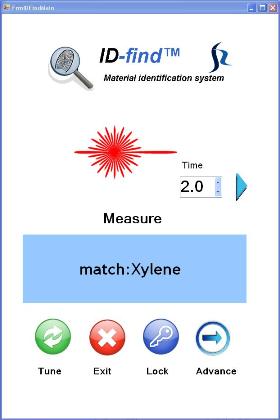 Identification of unknown materials using the library is a one-click process, via the ID-Find program, which is inbuilt in RSIQ. The user simply needs to click on Measure, which automatically records the spectrum using pre-set (user defined) parameters, compares the spectra with the loaded library and returns the results in a very user-friendly (customizable) interface, as seen above.